ezLeague Gaming Platforms
Manage your own tournament, league or ladder, engage with an audience, and connect your brand with the eSports community!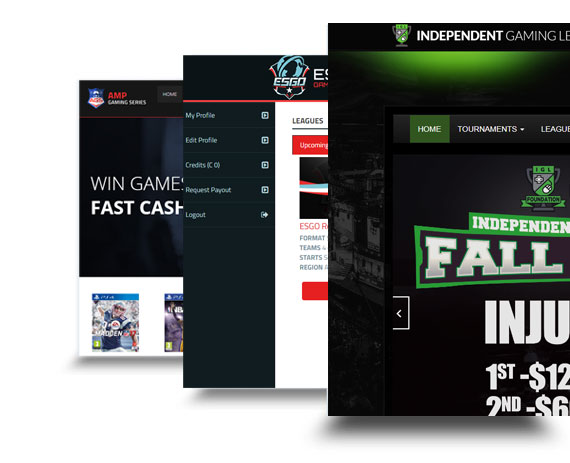 Organizations
View Pricing
Organization Network Sites are our most versatile and all-encompassing platforms! Whether you're looking to run your own tournaments, leagues and/or ladder events, create a better web presence your high school or college club, connect your thriving amature organization's community, or run fan events for your professional club, our pricing plans are set to fit any budget!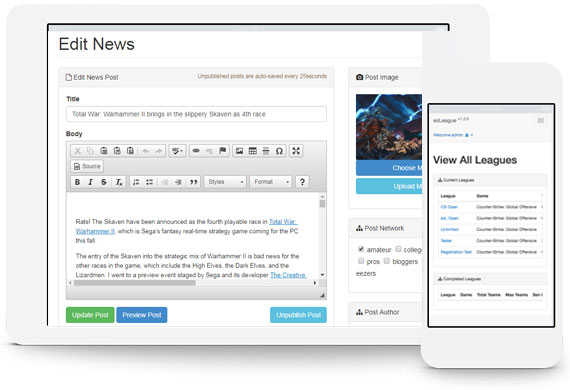 Bloggers and Streamers
View Pricing
Whether you're a writer or a caster, a news agency or an individual, with our Bloggers and Streamers Network Site, you'll have all the tools necessary to manage your followers, embed your videos and easily publish all of your eSports knowledge, passion, and experience with ease.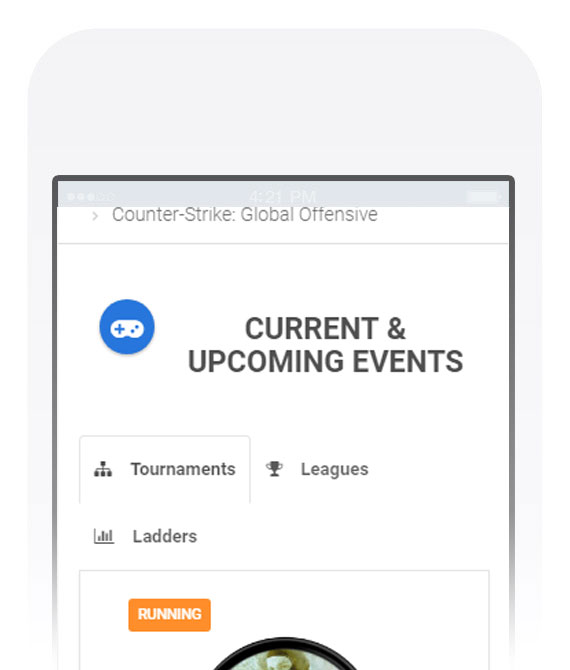 Brands
View Pricing
Brand Network Sites are our the most direct path available for you to market and connect your business brand or brand identity to the increasingly popular eSports community. Publish news, stream feeds, announce LAN events, create a following, run and manage tournaments, leagues, ladders and much more.