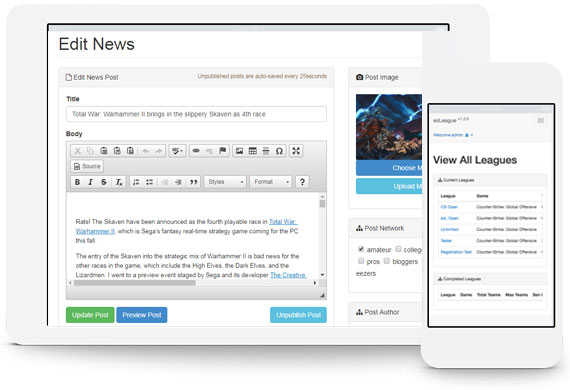 Powerful Admin Control Panels
Be the boss and control every aspect of your Leagues, Tournaments & Ladders. With a friendly user interface, installation and configuration is simple and easy to do. Have your competition web site up in less than an hour and start growing your organizations potential.
Check out the Admin Panel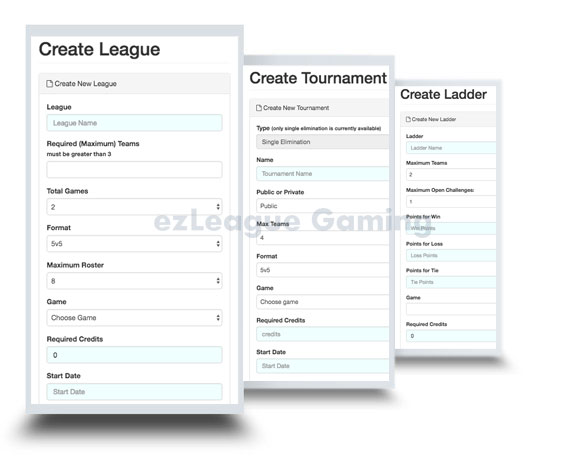 Leagues, Ladders & Tournaments
With 3 different competition types offered, you can start running your very own Leagues, Ladders and Tournaments for your organization. Accompanied by a powerful Admin Control Panel, creating and configuring your competitions is quick and easy. Define your own rules, and be the boss!
View our feature list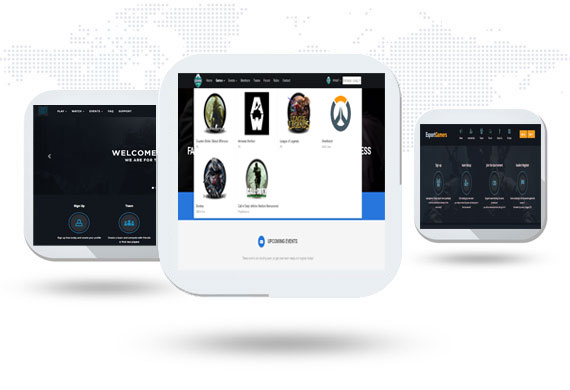 Custom Themes & Functionality
ezLeague Pro already comes fully loaded with features, but sometimes an organization wants a specific feature to work differently, or wants to implement a new one altogether. Customized Themes & Features can be purchased, so check out the different services we offer.
Check out our services
Customize your ezLeague Pro
Looking to have a custom gaming league script written for your organization? We're always looking to work with organizations to create their perfect system. Reach out to us to discuss your fully customized ezLeague project.
Contact us
Want to work with us?
We're always on the look-out for inspired, experienced & self-starting developers & graphic artists who want to join the ezLeague Gaming family.
Our Careers