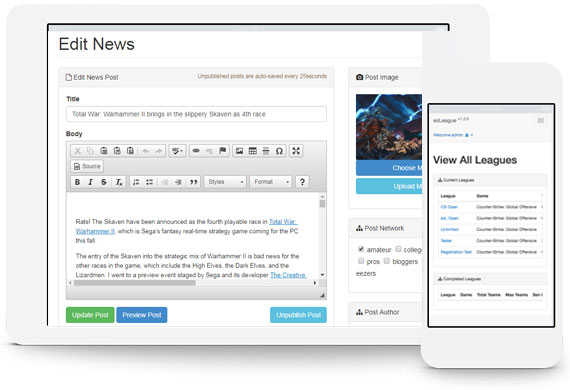 Powerful Admin Control Panels
Control every aspect of your Leagues, Tournaments & Ladders! With a friendly user interface, eezers Network Sites are simple and easy to use.
Check out the Admin Panel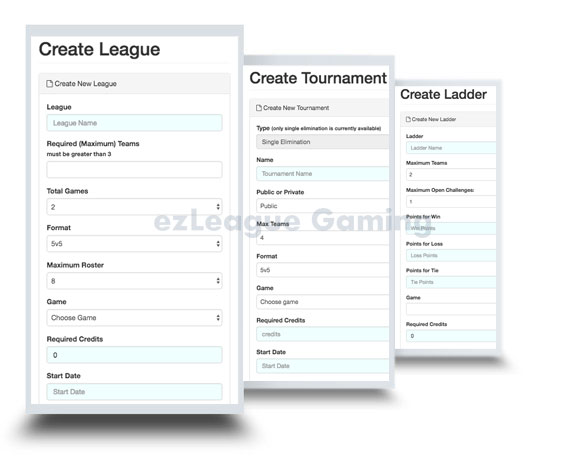 Leagues, Ladders & Tournaments
With three (3) different competition types offered, your Organization can discover it's full potential! Accompanied by a powerful Admin Control Panel, creating and configuring events is quick and easy. Define rules, offer a prize pool, create a dynamic leaderboard, and much much more!
View our feature list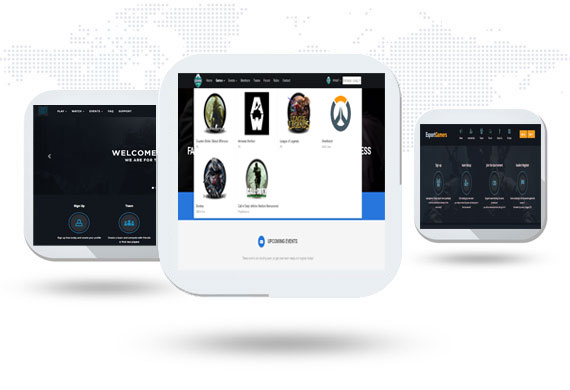 Custom Themes & Functionality
Even the Free versions of our eezers Network Sites are delivered fully loaded with a choice of 2 unique themes and a ton of features! Want more? Don't worry, eezers Network Sites come in all shapes and sizes. Check out our Plus and Premium options to see which eezers Network Sites best fit your eSports needs.
Check out our services
Customize an eezers Network Site
Want to implement a new feature altogether or are you looking to have a Custom eSports Website that includes The #1 Online Gaming League Script? We're always excited to work with passionate eSport Individuals, Brands and Organizations. Reach out to us directly to discuss your eSports vision.
Contact us
Want to work with us?
We're always on the look-out for inspired, experienced & self-starting developers & graphic artists who want to join the ezLeague Gaming Inc. family.
Our Careers